Ref:
Date:
Location:
Photographer:
From Our Minister's Work Station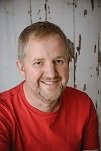 Recent copies of the minsters letters from our Minister Brian.
...more
01/05/14 From The Minister's Workstation
I think it's fair to say that I am a Methodist who does not spend forever and a day going on about Methodism. The Church has much to commend it with its local preachers, pastoral care, the priesthood of all believers. It's early history and influence on society also has much to attract people who are interested in making a difference for others. John and Charles Wesley were incredible men who led and inspired many in their faith but I have never been too quick to throw quotes from their writings or snippets of their journals into conversation or sermons.
I ruled out all such practice when a colleague many years ago was asked why he preached Wesley and not Jesus. Understandably the cleric was not too chuffed by this comment but didn't take the hint when the person said it. You also might think it was a little strong, but to say the Sunday School could name Wesley's horse wasn't very far from the truth!
This month marks the conversion of John Wesley which if memory serves happened days after the conversion of his brother, Charles. Wesley had already become a vicar and made a disastrous trip to America to convert the Indians but retreated wondering who would convert him. Upon his return he made efforts to find the way forward and was disciplined and rather miserable about the whole question of faith. Then in May 1738 he had a day that changed his life and the lives of many others. Wesley records his conversion at Aldersgate Street in these famous words from his Journal:
'In the evening I went very unwillingly to a society in Aldersgate Street, where one was reading Luther's preface to the Epistle to the Romans. About a quarter before nine, while he was describing the change which God works in the heart through faith in Christ, I felt my heart strangely warmed. I felt I did trust in Christ, Christ alone, for salvation: and an assurance was given me, that He had taken away my sins, even mine, and saved me from the law of sin and death.'
The next morning Wesley wrote: 'The moment I awaked "Jesus, Master" was in my heart and in my mouth.'
Luther had very high praise for Romans, he called it the purest gospel and urged people to study it and commit as much of it to memory as possible. Luther says:
'To begin with, we have to become familiar with the vocabulary of the letter and know what St. Paul means by the words law, sin, grace, faith, justice, flesh, spirit, etc. otherwise there is no use in reading it. You must not understand the word "law" here in human fashion, i.e., a regulation about what sort of works must be done or must not be done. That's the way it is with human laws: you satisfy the demands of the law with works, whether your heart is in it or not. God judges what is in the depths of the heart. Therefore his law also makes demands on the depths of the heart and doesn't let the heart rest content in works; rather it punishes as hypocrisy and lies all works done apart from the depths of the heart."
Now I know some people get upset about the thought of punishment from God but that is what Luther said. One of the most important questions for the Church must be is your heart in it. Is it just works that you spend your time doing? When Wesley got the hang of that his whole being changed, his outlook on life suddenly saw what God has in mind for each of us. John Wesley went out and brought that revelation to others and the church flourished. Sometimes, reading scripture in a different light takes us forward and helps us to have a new freshness. Romans will be coming to a pulpit near you for a number of sermons in the next couple of months. We may be reminded of what Wesley found within Paul's writings and begin something new for God.
Every Blessing
Brian