Ref:
Date:
Location:
Photographer:
From Our Minister's Work Station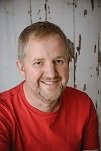 Recent copies of the minsters letters from our Minister Brian.
...more
01/04/14 From The Minister's Workstation
As Easter dawns again the Church gears up for the great celebration of our Faith.  The Great hymns will be sung which proclaim the resurrection of Christ, the readings will tell the amazing story, the flowers will look wonderful and the congregations will be fuller than normal.  There will be a relief with the lifting of the Lenten gloom.  Oh, and let's not forget the ending of that period of denial.
It is an uplifting period that renews our joy.  But for a number of people somewhere in the darker corners of the mind doubts are seeking to burst out..  'Did it really happen'?  'Is it just an allegory'?  'Was a dead Jesus really seen again'?  
Others have never dared ask themselves what they believe about the resurrection, they have never been asked and they fall in with the assumption that going to church must mean belief by association.  In fact if you ask many church goers across the denominations what they believe about resurrection a fair number will mumble 'I don't know'.  Of course, there are some bold enough to say it didn't happen.  They deny the resurrection and they are often better at promoting debate than those of us who do believe in the resurrection.   Faith is a personnel subject and at the end of the day it is a matter of faith  - did Jesus really die and rise again. 
I spoke recently at a lent service about those who deny the existence of things.  We are all aware of those who deny the holocaust, or global warming.  It may seem a very odd pursuit depending on your point of view to deny or accept the existence of either.  Somewhere between the two extremes lies the truth.  Evidence points to the existence of both the holocaust and global warming.  In the case of Jewish mass murder it is a horrifying fact, witnesses, graves, concentration camps, historical records, film archives prove it.  But still there are those who are having none of it.  There was even an international conference on the subject last year in Iran.  It was attended by a group of rabbis who if you can believe it were sympathetic to denial.
So what about convincing people of the resurrection ? In the case of Jesus, witnesses have reported their findings, others were affected by their testimony, an empty grave was seen, historical records exist from a number of agencies, the event has continued to inspire a world wide church for almost two thousand years.
Those who deny resurrection may choose to fly in the face of all of this evidence. There is only one thing they lack – a body!
Christ has died, Christ is risen, Christ will come again.  At the end of the day it is a matter of faith.
Happy Easter
Brian