Ref:
Date:
Location:
Photographer:
From Our Minister's Work Station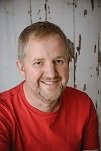 Recent copies of the minsters letters from our Minister Brian.
...more
01/06/14 From the Minister's Year Planner
This has been quite a year with the departure of my colleague; Linda Chester left a void in ministry and friendship. Then a period in hospital and the addition of two more churches to the section stretched energy and enjoyment for the work. The workload has been challenging but help is now on the horizon. In September we will be joined by Deacon Becky Lovall and her husband Tim and their young son Theo. They will be based at Seaton but Becky will be working in the Sidmouth section as well. The post of deacon will be of great assistance to the staffing in East Devon.
So what is a deacon? We find the first mention of deacons in Acts 6 "Now in these days when the disciples were increasing in number, a complaint by the Hellenists arose against the Hebrews because their widows were being neglected in the daily distribution. And the twelve summoned the full number of the disciples and said, "It is not right that we should give up preaching the word of God to serve tables. Therefore, brothers, pick out from among you seven men of good repute, full of the Spirit and of wisdom, whom we will appoint to this duty. But we will devote ourselves to prayer and to the ministry of the word." And what they said pleased the whole gathering, and they chose Stephen, a man full of faith and of the Holy Spirit, and Philip, and Prochorus, and Nicanor, and Timon, and Parmenas, and Nicolaus, a proselyte of Antioch." The Church had a need for a ministry which was different to those already engaged in the work of the moment. It was a work in progress and this new 'called ministry' has evolved many times. It actually means different things in different denominations, but I am not presenting that paper today. It is worth noting the first deacons were called to assist those who were being left out and also a need to enable those preaching to preach.
Those who came forward were to be tested and in 1 Tim 3 there is even Paul's thought for their conduct and their household affairs. In diaconal ministry there is something that involves calling and also a sense of separation in the expectation of the role. Now Jesus was very keen on treating people equally and that is a good lesson for welcoming a deacon. Becky and all deacons have a very real ministry in the Church to which God has called them. The Methodist Church ordains and calls people to this distinctive ministry. Becky has a real ministry as a deacon, that is her calling and she is equal with the rest of the staff. So we will never say 'when are you becoming a real minister' because all deacon's have been called to minister as deacons. They are called to Service and Witness; I and other clergy have been called to Word, Sacrament and Pastoral Responsibility (and the odd meeting). A deacon focuses on new distinctive ways of serving the church and the community.
The Early church didn't place restrictions on communion but they didn't expect deacons to preach. Today they may preach but they are not expected to not preside at communion. We will honour that expectation of the Conference. This circuit has applied for dispensation for communion and if that is successful one of our local preachers will preside and they will conduct the communion service here in Sidmouth from time to time. Becky will also take part in but not preside at some communion services with clergy.
Along with the other churches of the section we now need to think of a project here which will focus on new distinct ways of serving the church and community. I also ask you to pray for the Lovall's as they prepare to make the move to Devon. Pray also that we use this gift well for the glory of God.
Best wishes
Brian