Ref:
Date:
Location:
Photographer:
From Our Minister's Work Station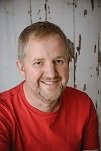 Recent copies of the minsters letters from our Minister Brian.
...more
01/03/14 What Cross Will You Bear This Eastertide?
The pancakes were eaten, the tea had been drunk. The fellowship had been great but the church was in for a surprise. The little coloured post-it notes that had been used the previous year were produced. They had been used to make the promises for lent twelve months earlier. They were pinned to boards in sections. 'Taking up something new' were on red boards and 'giving things up' were on blue boards. Each board was split in sections eg diet, fitness, technology etc.
People were asked to collect their note. The Bishop then turned up to the gathering and people began to feel uncomfortable. He slowly walked round and asked people to read their notes. He then asked someone to pick a number between one to five. A boy called 'three'. The Bishop then went to every third person and asked to see their note and said 'did you do this for the whole of lent last year'. If the answer was yes he hugged them and said 'well done good and faithful servant'; but if they said no he asked 'did you have a go at this promise'. If they said yes he would reply 'Thank you for trying, may God strengthen you'. For those who failed these two questions he looked them in the eyes as he had done with the others and said 'The Lord have mercy on your soul, will you not sacrifice a little for him who gave his life for all people'.
Well, you can imagine this took the shine off a nice social evening. People stood feeling very uncomfortable and pondering the answers they would have received if he had come to them. The Bishops then said, "This year you will give unto the Lord with gladness, we all will. He is worthy. He is worthy"
I am sure you and I are glad not to have been in that situation. I wonder how many people came for pancakes the following year. Closer to home, I wonder how many of us are still keeping New Year's resolutions which are not religious requirements but were still promises.
Jesus went into the Desert for forty days and forty nights and at the end of that time he was tempted. The devil was sent packing after the third attempt and Jesus was not fazed by any of it. The Church has sacrificed a little ever since to recall those temptations and to practise discipline. When Jesus spoke about taking up a cross he presented a challenge to all Christians. That cross can be different for each person, so what is your cross. Can you manage an additional cross for lent or do you not do 'religious luggage' anymore.
That fellowship above probably benefitted no end from that nerve shredding visit and examination by the Bishop. Living in Christian community can be very enriching, but if we don't confess to each other that we are struggling or not bothered about growth it can be an arid place. Those people made a promise not thinking they would be asked to account for it. When one in three was asked to account the two that escaped the question also examined where they stood. They all had opportunity for Lent to support each other that year. It was made real to them. It was made uncomfortable. At the end of the day God knew what they had done, he just sent his rep to remind them to be diligent.
Forty days out of three hundred and sixty five days, what will you do for Lent this year? You never know who will ask you how you are doing.
Best wishes
Brian