Ref:
Date:
Location:
Photographer:
From Our Minister's Work Station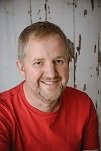 Recent copies of the minsters letters from our Minister Brian.
...more
01/02/14 From the Minister's Fireside Chair
From the Minister's Fireside Chair
During my recent absence (a small procedure indeed) I had an excuse to watch more television than usual. I am not going to harp on about the Good Life or All Creatures Great and Small though. I was struck by a particular set of adverts that kept bursting into view. They would have appalled the preachers of old and they trouble me.
Gambling is the new obsession for many people. It must be the airwaves are full of adverts offering 'fun filled opportunities' to get rich quick. In fact the firms think it's such a wonderful product they will give you forty, sixty even one hundred pounds to get you started, or hooked. That offer alone should ring warning bells though the corridors of power but I am not hearing them.
I am not alone in thinking this is serious. An online newspaper stated "Kids as young as four are being exposed to gambling adverts on TV more than 200 times a year, as official figures show that the amount of gambling ads has soared by 1,444% over the last eight years.
According to Ofcom , there has been a 15-fold increase in the number of gambling adverts on television over the last eight years, from 90,000 in 2005 to 1.39 million in 2012. ...Until 2007 such adverts could only air after 9.00pm." Children are shielded from varies vices in advertising so why is the gate open wide to this crowd.
Sport has been rife with match fixing allegations all tied up with betting overseas. I heard from a business friend over Christmas that one firm stopped taking bets on the BBC Sports Personality of the year weeks before it was due. Now this happens for matches and races but people are betting on more and more spheres of life. Strictly, Bake Off, Prince George's first word (I kid you not).
Behind all this lies some grave issues, poverty, addiction, unrealistic expectations and greed. I think Christians should be very active in standing up against those who are ruining many lives. 1 Timothy 6:3-16 gives a wide ranging call to good conduct but at v9 'People who want to get rich fall into temptation and a trap and into many foolish and harmful desires that plunge men into ruin and destruction. For the love of money is the root of all evil'.
Now this is where I will sound a real kill joy. If gambling is a harmful vice should we engage in any gambling? Some churches are happy for raffles others have accepted money from the lottery. I heard a preacher once say 'we wouldn't accept money from drugs and we'd throw money from porn merchants in their faces; yet some are happy with gambling'.
People say its a laugh, harmless. they say you can't legislate for the weak in society. People tell me 'it's just a bit of fun' and there are many ways we can waste our money in life. But such attitudes lessen our authority when standing up to a real plague on the poor. Young people are being invited to think it's all a game and they will win. Very few people are speaking of what chaos goes with the territory..
So you might like to ask Ofcom if there are enough restrictions on this advertising. You might like to ask the MP what safeguards are being placed on our online gambling industry, currently it's unfettered. And when someone tries to sell you a raffle ticket for a good cause just give them the money but don't take the ticket. And say why.
Don't be conformed to the Standards of this world.
Best wishes
Brian