Ref:
Date:
Location:
Photographer:
From Our Minister's Work Station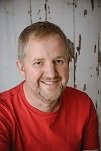 Recent copies of the minsters letters from our Minister Brian.
...more
01/11/13 From the Church Weekend and the Minister's diary
Our recent Church Weekend took the theme 'Give me your hand my friend, Jesus is Lord. This is taken from the hymn 806 What shall our greeting be. The first verse deals with unity. At the second session we talked about the mission and purpose of the church, that appears in the second verse of this hymn. We heard about the third verse a few weeks ago in the morning service when I preached on forgiveness and communion
Isaiah 61:1-3 set the scene for our conversation in this session.
None of us like paying tax, some people have made it their life's work not to pay tax but something called the Inland Revenue is 'called' to find them. I remember a policy document from our Revenue years ago about their work in a nation emergency . " In the event of a national crisis the purpose of the Revenue will be to administer and collect taxes to enable the efficient working of the State." So as you stagger from whatever wreckage of society that has been produced they would still be waiting with your tax return. They know what their purpose is – that is surely vital for any organisation.
So What is the church for? the list on the day included proclaiming the gospel; to witness; worship; welcome and share the love of Christ.
What is a minister for? At the time a consultation was underway about my further reappointment so I said what the Methodist book said about ministers. As a presbyter I am called to word, deed and sacrament – so officially I preach, do a few deeds (presumably good ones) and preside at communion. (simples)
Bearing in mind that July is a quieter time in the church I gave them my diary. From the beginning of the month to when we had the weekend(three weeks) I had done three funerals; chaired or been present at seven meetings; made numerous visits; written several letters; dealt with one 130 emails(it was quiet after all); 60 phones calls; driven or ridden (motorbike) over 500 miles; counselled five people; made two preaching plans for this section; created two PowerPoint's; printed a number of maps; prepared two 'breaking news' events; written the newsletter. Taken four pictures; read numerous papers and books; marriage prepped two couples; apparently taken on two more churches; finished preparing the church weekend; made hospital visits including Derriford; been asked to see five people by members; done three home communions. Spoke to one person about organ donation (the body kind); been to the life boat as their chaplain. Done Breakfast in Ottery for the ministers fraternal; been in for the quinquenial inspection of the manse. Been to three church coffee mornings; chaired Keswick in Devon. Prayed; walked; visited a Sidholme guest who had wanted to see me, had two meetings with Circuit Officers; cared for one terminally ill person etc.
And received no direction or advice as to what was required of me other than the diary, the preaching plan, the six requests to see someone and the funeral director requests.
Oh yes, and preached four times not including the weekend and of course prepared those services.
I 've also walked the dog, and spent some time with the family. Even slept a bit (tut,tut).
'What is our miss'on here' in church might take weeks to discuss and how often do we actually talk about it. I am always very reticent about saying what I do but people were quite shocked when they heard the account. So was I when I wrote it.
Are we expecting too much of Church and people sometimes. They tell me that the new 5G mobile phones are rotten at actually being phones, they can surf the net, take pictures, provide theft tracking if stolen but they are rubbish at being phones. Why, because the space inside the case is so cramped with everything that has been bulged in that the speaker and microphone are too small to be of quality and the batteries have a very short capacity and don't last a year. All that money and effort and its rubbish at it's prime function because its being asked to do too many things.
What is our mission here. Is the time table too cramped, is there too much stuff going on in church.
If 'God makes his purpose clear' what is it. We then had suggestion "Love one another; pray resolutely; listen to God; pray to God for those in need; witness; thankfulness......." While all this was going on I heard God calling something out and when I thought I am not saying that he called all the more clearly. I looked at what Shelia had been writing on the board and the things that were there where very Church things indeed. But God was saying what was not on the board.
I don't tell people very often that God is speaking into a situation because I don't hear him in the way I heard him that day all the time, and I knew he was speaking to everyone. God was saying 'where is the forgiveness'. I knew we all of knew about it but no one had called it out. It was not on the board. The purpose of the Church, the purpose of Christ among us is to know forgiveness – to forgive one another and to be forgiven. For any church, for any community, for any nation if that is done everything will fall into place. God has made his purpose clear. Everyone who was there knew that God was speaking into the situation. There was silence and we pondered what we heard, and no moved for a very long time. It is a day I will not forget.
The sermon for communion was based on the third verse of 806 and looked at forgiveness. Now an outsider reading this may think 'Heavens what is going on at Sidmouth'. Well nothing out of the ordinary, we don't have any great scandals, no one has run amuck in the congregation. But Gods wants everyone to focus on what Church is all about. And for all of us forgiveness must be real and central to our faith. That is why Christ among us, sometimes he likes to remind us.
Best wishes
Brian