Ref:
Date:
Location:
Photographer:
From Our Minister's Work Station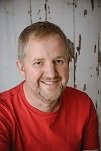 Recent copies of the minsters letters from our Minister Brian.
...more
01/10/13 From the Ministers address at the Church Weekend 1st session
I confess I came up with the theme for the Church Weekend when I was on Sabbatical. I kept hearing the line
Give me your hand my friend Jesus is Lord hymn 806
. I thought it would be all about welcome and evangelism and thought 'that's sort' and then stopped thinking about work. When I looked more closely at the hymn I wasn't sure I could make it work for our weekend. But I kept hearing this was the theme to use. So the first session was about unity as we sing 'sign of our unity, may we no more defend barriers he died to end'. In small groups People had the question
Do you have a friend who you seriously disagree with and yet remain in friendship?
How have you kept that friendship going? People had practised give and take and loved people who could be hard work. They had looked at another's opinions and debated much.
Unity or the lack of it feeds our news headlines; issues about Europe, finance, health care and sexuality have caused chaos in Parliament in recent times. Egypt has been in melt down because of rival factions and Northern Island was at the time shuddering once more because of its age old problems.
John 17:20-26 is a real challenge. When we celebrate Week for Christian Unity I wonder how Jesus thinks we are doing with other denominations and indeed amongst the Circuit, the Section, our own church and members. The Church is no stranger to unity issues – the role and authority of women, sexuality, finance, mission, staffing - all can segregate believers very quickly. The time and the energy and the good will drains away after quite short debate.
One the saddest book I read recently was' Why do children stop going to church, ' it said they stop going because they see and hear their parents come home and say 'you' ll never believe what he said tonight' 'they are at it.....' and a view is then reinforced that this church lark is not doing anyone any good, it is not working.
Jesus said 'My prayer is not for them alone. I pray also for those who will believe in me through their message'. Jesus is clear that some things are not set for hours of discussion, the boss has said this is how it is. But there are plenty of barriers he died to end. Racism, legalism (now that's the sort where people are trying to catch you out not the sort that God has sanctioned) sexism, sectarianism, cliques. Top of these is the barrier of sin, loneliness and death. But the last three are not something that non believers hear about in news from churches.
Question – 'What message do you think people hear from Christians today?' People made quite a list which included division, intolerance and hypocrisy.
If Jesus died to end these conversations that were getting in the way for the Jews and Gentiles do we have to think differently about what we talk about. I was hearing about the problems the Conservatives were having with their party workers, no one wanted to work and get out there. Recent arguments had made it hard to sell the brand to their peers, they did not know what the party stood for any more etc. Other parties, unions, numerous organisations and companies are having the same problem.
So brand awareness in church is crucial, Hymn 806 is a reminder for unity (v1), mission and purpose (2) and forgiveness and welcome (3) . So to have unity:
We must repent for having divided the body of Christ
We must come to the cross without labels
We must be realistic – take joy in others passions
We must become peacemakers.
One Church, one Lord and that only comes through listening to Christ. That must be the centre of any churches business, outreach and future.
Next month I will speak of the second session and the secrets of the minister's diary that seemed to shock so many. We'll print extra copies!!
Brian