Letters From Brian, Our previous Minister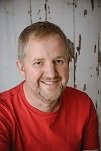 Recent copies of the letters from our previous Minister Brian. These are reproduced from the monthly Newsletter..
May 2022: From The Minister's Dark Past (I knew That Would Get People Reading)


What do you make of the Church; all of it, not just here at Sidmouth and Sidford. I found two documents while looking up something else in the last few weeks. One was a set of notes I'd penned for a sermon on the nature of the church. The notes were incomplete but reminded me of something that happened years back. I will come to the second find later. I had written 'God created the church for every believer to be an active member, assisting the establishment of a healthy body and reaching out to a sick world' It was a quote from a commentary 'How would you define the Church'; a place of peace or a place of militancy? It doesn't take long to realize that both are needed from time to time in Serving God. The Archbishop, Justin Welby has been making this real in his recent Easter Sermon. He held the feet of authority to the fire when he spoke on the subjects of poverty, Ukraine, and out sourcing our care for refugees in another country. His message has joined a number of church leaders speaking in similar vain; though many may not share their view and they winced when they heard the BBC was giving a live feed from Welby's pulpit to the BBC Morning Service.

Another church leader did not cover himself in glory in his attempts to 'reach out to a sick world when he denied anything was wrong with 'the special operation'. The Patriarch Kirill of the Russian Orthodox Church justified the invasion of Ukraine as necessary to defend Orthodox Christians against Western values. By making Putin's war a 'holy war', the patriarch took their church back to the darkest times of the Tsar's. Modern observers were quick to point out faith is best represented today by courageous priests and laity protesting. They are light years ahead of Kirill. He recently consecrated the new military cathedral with Putin in attendance. Putin has taken time to show religious colour in his life but only with political intent. He and Kirill have made much of religious sites in Ukraine and the love Russians have for them. That didn't stop the Russian Military blowing the tiles off the cathedral roof in Kharkiv; the Assumption Cathedral was damaged and many other churches and sites have born witness to man's lack of respect for faith.

We all have times of being off-message but the two leaders have not given their best witness in the last few weeks. Sometimes people generate the sense of being faithful; well informed or enthusiastic but it might be worthless froth if their life is saying we prefer trouble rather than care love and faith. The church suffers from such chaos on a regular basis.
(1 Peter 2:9-10). You are a chosen people, a royal priesthood, a holy nation, a people belonging to God, that you may declare the praises of him who called you out of darkness into his wonderful light. Once you were not a people, but now you are the people of God; once you had not received mercy, but now you have received mercy.

Peter is describing a gathering who have come out of chaos, he speaks of those who are trying to live in submission to God and to one another. They are a people who will make a witness. God has a lot of time for his church even when we can't think of a good thing to say about it. He has patience. God has a positive view of it even if we don't. Whatever the condition of the church may be to some people. God has a far more positive view of His church. Whatever you think about the church - God loves the Church - and we ought to aim for the same emotion. Being able to bring it down to individuals may take a little more time.

The second piece of paper I found was my list for stationing when I was leaving Exmoor. A Cornish church topped the list, Sidmouth was on the list as was Bridport. In the case of Cornwall it was never called at stationing and when I went to visit them later while on holiday I discovered that they were told in each of the three stages that no one wanted them which I found very troubling and it had really hurt them. It's not the first time it's happened to a church in the Connexion and represents the darker side of dealing with ministers and churches. They did get a local guy who had been given special favour and for good reason with a family problem. But the fact that the Church had let the congregation believe they were lacking was a failing that still bothers me. Too many games are played with staff and congregations. We know the sacrifice Christ made for the church and how that love was made so real. Love sometimes has cost and requires sacrifice, could you say most weeks that you love the Church. Or that you love the church to which you belong I was going to say – sometimes and yes - always but remembered they are all out of the same box, thus we should love the whole always.


Best Wishes

Brian
From Our Previous Minister, Brian
What do you make of the Church?