Letters From Brian, Our previous Minister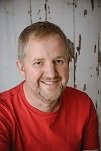 Recent copies of the letters from our previous Minister Brian. These are reproduced from the monthly Newsletter..
June 2019: From the Minsters News Stand


I have done Breaking News for four years this month and it's now done in four churches, but it started in Sidmouth. I have helped people make it available in other places too. For those of you who have never tried it, Breaking News is a discussion of a topical item making the News and quite often it's a story that has only just come to the attention of the Media. These often prove a big story. The meetings lasts an hour, there are two rules, 1) no one talks forever and 2) everyone's view is respected (We also banned the 'B word', so yes, 3).

I rarely let people know the subject beforehand and we usually have guess the subject at the start. A clever title sometimes comes to mind ie 'Should we stay far away from Huawei' (the Chinese Telcom Company providing new mobile tech) and five questions which get debate going and we have a very lively time. The last question often poses a theological element i.e. Fairness, hatred, greed. It also has a quote from someone connected to the story and ends with a short prayer for those caught up in the matter.

Over the years we have talked about Internet Trolls; Cambridge Analytica, Grenfell Tower, Ebola , and praying for Andy Murray to get his first Wimbledon Championship. I have been very careful with politics and manifestos are out. Some sessions I have tried to be a little light hearted. 'Is your car lying to you' was about the diesel engine scandal. 'Is humour part of a healthy diet?' looked at the row with Waitrose and the Vegan community. I suspect on reflection it could have landed us in hot water but it was a very good discussion if a little one side as no vegetarians were present on the day. No one can ever say this church doesn't think about what is happening in the world.

The bible has something to say to modern life so I include four or five bible verses on the matter, we have found great references over the years and I admit one of two have proved a little tenuous. But even trolls had it coming from scripture- gossip, lies, envy- plenty of verses for those.

Jesus had a clear view and mind for what was in people's hearts and what they had been up to in life. He did not have the sharp tongue for politicians one might have expected but he took a clear view on fairness, forgiveness and tolerance. Jesus did have a number of sharp encounters with the religious leaders; he thought they lacked compassion, joy and a scriptural reality. This of course has resonance for everyone, even the politicians. Compassion and joy would help every legislature.

That said, Clergy can find themselves in very hot water if they talk about the political climate. Many churches in the States have not enjoyed the scrutiny they signed up for supporting or opposing the current Administration in the White House. It was interesting to see the silent Church in Ireland find voice at the funeral of Lyra McKee. All the times they could have spoken against terror and killings and this was the moment they said 'enough'. It seems that all sides agree but Stormont is not yet in session.

Bishops here sent an open 52 page letter before the election in 2015, it castigated the left and the right. It spoke of inequality and the poverty of secularism; it said much more. The row was furious and predictable and it was featured in Breaking News. One of the questions asked ' Who should question the morality of Politics if not the church'

We read this verse also. 2 Tim, 2:24 "And the Lord's servant must not be quarrelsome but kind to everyone, able to teach, patiently enduring evil, correcting his opponents with gentleness. God may perhaps grant them repentance leading to a knowledge of the truth". One should bear in mind the writer was Paul, someone who did not doubt his own authority. But he does highlight God's plans should be introduced to our world.

The quote for that session in February 2015 came from the Guardian's Editor (not everyone's choice of rag).

I also welcome the letter as a profound contribution by the church to the political life of our nation. Christianity and the church have always been part of that story. Not as a dominant voice, but bringing an important perspective from an ancient institution that is present in every part of our country as a witness and participant. From the introduction of a legal order and the development of education, the church has been part of our body politic, so it is incorrect to say that the church should stay out of politics: it is morally committed to participation and democracy as a means, and the common good as the end.

Breaking News is at 1.15 in the Lower Hall on the 6th and 20th of June, 4th of July. It then resumes on the 5th of September. So why not come and put the World to rights and why not bring a friend.

Anyway I can hear the News starting, bye!



Best wishes


(right> Brian
From Our Previous Minister, Brian
Clergy can find themselves in very hot water ...