Ref:
Date:
Location:
Photographer:
From Our Minister's Work Station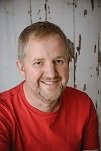 Recent copies of the minsters letters from our Minister Brian.
...more
01/04/2016 From the Minister's Dog Walk
It's a good discipline having a dog to walk, there are some days I could weep at having to turn out once more with an excited Labrador. We don't get too many days when the rain is coming down in stair rods but most of them seem to have been this winter. My lack of enthusiasm is not just triggered by rain. I think of all the things that need doing and sometimes I just think I want 'me time'.
I can actually get away without walking Millie, I made sure right from the outset that she didn't get two walks every single day. Although she nearly always gets them, it means that there isn't 'dogageddon' if we sometimes miss. Our previous dog Jess did not have truck with such lax ownership. Her unflinching glare of outrage would propel us out through the door on the foulest of nights.
I mention all this because like dog walking we actually need to stop what we are doing and stand back for a while. I am not talking about Sunday trading (that was a very close second) but the matter of seeing the bigger picture is very important. Ministry is not a job but it can be very intense, going on the dog walk reminds me there is a world beyond meetings, visits, preparation and admin. For those carers who are fortunate enough to get out for a break I know it is a lifeline.
Seeing the big picture with God helps us not to despair if things are not going well. Illness, injustice, crime and povety are massive events in a person's life. We may feel let down, forgotten, defeated and persecuted. But God sees clarity, truth and restoration. He has everything under control and he has compassion.
However this may not wash with an aching heart. And I don't mean to sound trite for an instant. We must defend ourselves form only seeing the horrors of life, We all need to get out of a mindset where only woe is noticed.
I heard someone speak about the horrors she and her family endured under Robert Mugabe and his terrible regime. If anyone knew woe this lady did. She said "I could not cope with all we had suffered, then one day she felt God say "non of it has gone un-noticed you know, I see it all and they will answer for everything they have done". She said, "suddenly I saw God's love in a new way and found my feelings of hopelessness , humiliation and hatred melt away." She said, " I knew God would bring me though".
To the Mugabes of this world Paul gave a stark warning. Romans :5-12 "But because of your hard and impenitent heart you are storing up wrath for yourself on the day of wrath when God's righteous judgment will be revealed. He will render to each one according to his works: to those who by patience in well-doing seek for glory and honour and immortality, he will give eternal life; but for those who are self-seeking and do not obey the truth, but obey unrighteousness, there will be wrath and fury."
Now that is harsh stuff but it's a reminder that if we focus on injustice and suffering we forget that God will end the latter and transform the former. We just need to grasp the bigger picture and also his timing, not ours.
Now, where is that dog lead – she is sat with it in her mouth. Walkies!
Brian