Ref:
Date:
Location:
Photographer:
From Our Minister's Work Station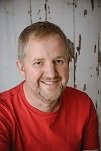 Recent copies of the minsters letters from our Minister Brian.
...more
01/06/15 From The Minister's Deckchair
Dear Friends
First of all, hello and welcome to any visitors who may read the newsletter during their stay in East Devon. We hope you have a relaxing time and return refreshed and blessed after your holiday. It is amazing what people do with free time, some jet off to a beach and don't budge for a fortnight, others scale mountains, and some go to events where they have little sleep – occasional food and constant sound. Whatever takes place, value the experience! Even if the ship rolls from one end of the Med to the other there are always the stories to tell to the neighbours on your return.
We all need a rest, a change of scene, and a time to be. And yet holidays and time off seem very Western pursuits. For many in our world survival excludes such privilege, such luxury. But this is no attempt to induce guilt (unless of course you are permanently on holiday). No, no, human beings need that period in their lives when nothing is done, when ease is taken. The Psalmists knew this and even God is prepared to relax. "On the seventh day……"
In our modern world many seem to have forgotten the art of resting; their holidays are filled with one activity after another. Some even follow the American habit and don't take or even sell their holiday entitlement to colleagues. Many spend the whole of their time on the phone to the Office and the Office has no qualms about ringing them during their precious break. If the Almighty can leave the creation on auto pilot for twenty four hours perhaps we could bury the phone for the afternoon.
All of us need that space and for those of us not on holiday perhaps the Sabbath needs more value than we currently bestow on it. For those inside the Church as well as those outside Sunday has become just another day. Everything from Shopping to Sports makes no concessions. And those who say well it's not a Christian Country anymore are missing the point. We actually need to mark the change between one week and the next; we need to have an occasion which is different. In the Old Testament Deuteronomy spells it out – no one shall work, not even the hired hands, the stock, or visitors (Deut 5:12-15). It is a reminder of freedom and it tells us we are not in slavery, we should think a little more about those who have to work because we are unable to wait for that shopping delivery or that pot of paint.
So enjoy your break and take time to be free of the world demands at least once a week and longer if you are able.
Best Wishes
Brian