Ref:
Date:
Location:
Photographer:
From Our Minister's Work Station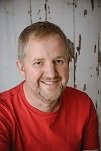 Recent copies of the minsters letters from our Minister Brian.
...more
01/10/14 From the Minister's (Non-Existent) Pew
Did you know we are the only large church in the Circuit that still has pews? You probably don't know that this may possibly have to change in the not too distant future. More on that story a little later.
As I write this we are just hearing that Scotland said No to devolution. Put another way ten percent more said No than the Yes campaign voters. So the United Kingdom is safe although it sounds as if change is a coming for all of us following the vote. Of course there will be relief and despondency in equal measure. Many thought it would go through and some made it their life's work. It has been described as a dignified, thoughtful campaign but it's has not been without a little heat and rancour in some quarters. The divisions have touched many families. And the vote doesn't close the matter.
Making decisions can take it's toll. Some people can make decisions in the blink of an eye, others really struggle with simple choices. Choice is a luxury that often brings trouble.
I have to confess that I was not in a hurry to entertain Singing the Faith (the new hymn book) when it came out. I couldn't really see the point of something that contained a number of hymns we already used and something that would remain the same for the time we used it unlike the updates for the screen system However, it does have some very good songs that we didn't have before. Also I gave up a long time ago on battles that didn't really matter. Peace and unity are to be valued and promoted whenever possible.
In John's Gospel Jesus offers calmness to all who debate issues of contention. He prays for all believers. 'My prayer is not for them alone, I pray also for those who will believe in me through their message, that all of them may be one, Father, just as you are in me and I am in you. May they also be in us so that the world may believe that you have sent me'. Chapter 17:20-21. That prayer has some way to go in being answered when we think of ecumenism and even within denominations people don't see eye to eye on a range of issues. So its hardly surprising that the Scots have found the debate on Union a testing period.
Jesus expresses the desire that Christian's will show unity to give witness, to prove that Father Son and Holy Spirit focus our minds and hearts. That's not so easy to see if people squabble about the colour of paint in the toilets (didn't happen here by the way). He calls us to give our time to evangelism, not get bogged down in the finer points of nation building, liturgy or soft furnishings. All of which brings me neatly back to the beginning. Rumour has it that our problems with the sanctuary flooring call for drastic measures. We think the church may have to be carpeted throughout. This may well have a bearing on the pews as securing them to the floor would be fraught with difficulties. They cannot be free standing on carpet. Property and Finance are looking at the problem at the moment and are due to bring a proposal in the New Year. I actually like pews but if we have to alter the seating then I am not going to be waving banners over the matter. Jesus prayed that we may be one and that has deep meaning for our theology so I hope we can get by without having yes and no badges for seating. The Church has much bigger fish to fry!
Best wishes
Brian (who stands for all the services)