Ref:
Date:
Location:
Photographer:
From Our Minister's Work Station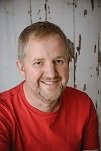 Recent copies of the minsters letters from our Minister Brian.
...more
26/07/14 From The Minister's Pew
As we come to a new connexional year and the Covenant service is being held at the beginning of this year (what did he say) perhaps it's time for some resolutions. In one church where the minister said this, certain wags declared 'here we go - more witness, more money, more commitment'. And such thoughts could have had top billing in many a fellowship. But I am asking for something different though others may favour the above.
If there is one thing I want the congregation to do in this next connexional year it is to pray for the church. It is a vital role for all our members. It is vital in the work laid out at the recent Mission Impossible event. And its inclusive for all the fellowship – those who come and those who are no longer able to come to church.
In the book of Acts, we see a common sight – the church at prayer. Not a few disciples, but the whole community of believers praying together. Previously it's not been a regular event, amazingly in the Gospels we hardly read of the disciples gathering to pray.- didn't happen
We saw Jesus praying alone, most of the time. And even when the faithful are supposed to be praying together as a group – in the garden of Gethsemane, they were fast asleep.
But, in the book of Acts, they were praying. Not just a few of them, but most of the believers, gathering together in prayer. They had come to understand the need to pray. When they prayed, God either acted or they understand what he had in mind. Church was focused and resourced. God rejoices in that that relationship.
I went back to preach at my old church in Bicester a few weeks ago and was remembering the prayer meeting they had on a Sunday morning before service. People who could not make that meeting knew that people were gathered every week and could pray at home or at work or in their care home. Bicester was a not dissimilar size to Sidmouth. It produced seven ministers from that period and countless people who came to a faith in Christ and it still does well today.
We have the prayer meeting which is a vital part of our work now but I want everyone to have a stake in this next phase of our history.
So on Sunday mornings I ask you at 9.30am to spend at least ten minutes praying for the life and work of this church. It may seem a little contrived at first but it is something that everyone can be a part of in the fellowship. Once a month we will make available a guide with some suggestions for each week (a cunning indicator of involvement) . But I ask you also to give thanks for what we have received and also give some time to listen to God. You may not feel comfortable at first but get to know him better and here what God is thinking.
If you still think this won't work for you read Acts 12:1-17, what a great prayer meeting that was and such belief from the people and yet God answered prayer. Sundays 9.30am please write in the diary or on the calendar.
Brian