Ref:
Date:
Location:
Photographer:
From Our Minister's Work Station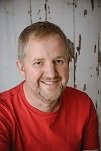 Recent copies of the minsters letters from our Minister Brian.
...more
31/05/13 I'm back! (but where have I been????)
Sabbatical Report
It is good to be back and I have been so moved by peoples welcome after my sabbatical. Quite a few have asked what I did while I away for three months. I went on a silent retreat to Cornwall; we had a Family holiday in the States and I did a project on long stay ministry.
I have noted over the years that in the Minutes of Conference there were those minsters who didn't keep company with the removal firms every five years. Reading through the column of years served in an appointment I noticed that some individuals stayed considerably longer. I often wondered about this 'un-Methodist' practice and I have also noticed it is a growing trend
I identified some 70 ministers who appeared to have served in post for more than thirteen years. Don't panic but some have been in post over 20 years. Our Minister's Directory is not that clear about clergy status. I knew most of those listed would be in a Circuit appointment like myself. Others would be in chaplaincy or listed with a circuit but not working for it as we would recognise a minister to operate. I got a lovely letter from a High Court Judge who is what used to be called a Sector Minister, but I digress. It's safe to say though that there are many kinds of ministry.
I ended up with about 26 surveys from those in circuit appointments and a number of letters from people explaining the range of things they were doing instead of being in a 'regular' appointment. I have to say a number of people did not fill in all the questions or mark their top three reasons for their choices but it still gives an interesting picture even though the numbers for groups don't always tally.
Most respondents were full time, only three ministers were in exactly the same appointment they had been called to years before. Many had become Superintendent and/or gained churches; some had moved churches and house within the circuit. The times they are a changing.
The first question I asked concerned reasons for staying and I offered 3 out of seven choices.
I felt called to this post and that has not changed. 14 agreed. 9 put this first
They really wanted me to stay. = 11 agreed. 1 put this first
I didn't want the upheaval of moving. = 3 agreed no one said it was top of list
I had worries about the stationing process. 4 agreed
Family considerations – spouse's career, schooling, relatives = 14 agreed. Only 2 gave it highest.
I am drawn to this area and love the place. 5 agreed. 3 put it top of list
Other - Lots of reason including growth, managing change, dedicated to churches, some had bought their own home to live in etc.
I asked if one consideration had affected the decision. Some put the Circuit had made long term regard for children's schooling; spouses work had been regarded. Calls to the post figured high and one person said all the above.
Next I asked about what bothered them about asking for more time.
The little matter of running the pulpit at Christmas and Easter X 10. 5 agreed. 1 feared this most.
Still having to deal with certain people. 3 agreed but all marked it 3rd
Concerns about Circuit changes. 3 agreed. 1 person very bothered
Thought one might get stuck in a rut. 10 agreed. 1 highest concern
Still living in the same manse. 3 (we kept a record of those just in case!)
Remaining in the same area. 3
Other: well someone put 'none of the above its a sheer joy';' 'thought they might need a change'; 'could my gifts be used elsewhere', 'none of the above it's a privilege' etc
People had obviously given a lot of thought to further invitation and all the people concerned would have gone through at least two invitations since arriving in post. I asked what made the ministers feel most positive about staying. Growth and continuity were sited; security was important to some; not moving house was mentioned by a handful. However the highest scoring positive reason for people feeling it was worthwhile staying on was their relationships with those in the churches. Seventeen people gave this as their answer and certainly other studies have backed this up. A long stay minister is known not only by their churches but by the local community. Over recent years I have found this in my own ministry as people from the community have asked for visits when they were ill or in trouble. Some have asked for funerals for their loved ones because they attended a funeral service here.
Some of those people are now part of the church. I was also asked to be Chaplain to the Sidmouth Lifeboat on the strength of the Sea Sunday services and the interest we have shown in the Lifeboat over the years.
Many congregations have valued the fact that their minister is not just passing through but wishes to be with them and work with them. Being in a post for a while enables a minister to know what is happening and also to help a church as changes occur. I think in the next few years Sidmouth will see a number of changes. Less people are moving into the area that come with a church background; our membership is ageing and a trend has appeared for members wishing to move nearer family elsewhere in the country.
However, a lot of people want a sense of community and an opportunity to be included in something that makes them feel valued. I think we can offer a lot to such individuals. The services we have held inviting people from the community to come and share with us what they do have been much appreciated and we are about to launch a lunchtime meeting for people to discuss things in the news. We will be welcoming new people into our membership over the summer so there is much to be thankful about even in challenging times.
So I will be making an offer to the Circuit to give this section a further period of time. I would ask the whole church to pray about this matter and the future of this place. Whether I am the minister or someone else takes on this challenging role I pray that we may always have unity and wait on Him for the guidance of the Holy Spirit.
Every Blessing

Brian