Ref:
Date:
Location:
Photographer:
From Our Minister's Work Station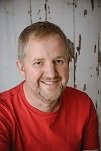 Recent copies of the minsters letters from our Minister Brian.
...more
31/5/12 Challenges faced by this church
At our ACM the other evening I spoke about my observations from the last twelve months on the work of this church. I reminded everyone of the work at Sidford which has transformed that little church and given the people there new heart. I spoke of the hard work of so many who serve this fellowship and praised everyone for the warmth of the greeting given to those who join us for worship.
I then spoke of the challenges faced by this church – filling all the posts that arise; delivering mission (finding new members/converts); financing this ministry in our new circuit – all present a challenge
The final point was also taken up by others and it's something everyone needs to consider. Belonging to the new Exeter Coast and Country Circuit comes with benefits. We have a wide range of preachers available and people are enjoying their input. We can do themed preaching across the 27 churches and have podcasts on the same theme. The new circuit also means we can spread the load if a minister is ill or on sabbatical and I could go on.
It is however a larger project than the old Sidmouth Circuit, there are new housing developments going up. Cranbrook will be part of our Circuit and although a worker is being funded by a number of churches we are looking at a significant work unfolding in the years ahead. Some of the 27 churches in this new circuit are struggling with numbers and with infrastructure.
When the new circuit came together different systems were used across the three circuits to calculate the quarterly charge for each congregation. There is now one system which may be reviewed in the coming year. One detail however stands out, this church is paying an extra £5,000 this year as part of a new circuit. The figure will rise further in following budgets as things stand at the moment. I am also mindful that some £24,000 is being spent on the hall roof and we are in fortunate position that we have this money under the bed already. But finance is on the radar and we all need to be aware of these issues.
So there are positive things to celebrate and challenges for all of us in our discipleship. This church has been very blessed over the years. The generosity of people and the legacies made in people's wills have made it possible to continue this work for our Lord Jesus Christ and to build on the work from the past. We have been able to welcome new people in and we are there with people in their difficult moments. This work work should never be about simply paying the bills or filling the place only to keep the show on the road. It is about faith and about sharing Christ.
If we present the gospel and bring people to faith none of the above will be a problem, but we really must do it for the Lord and not for the bank account. However, we must ensure that we pray for all those who we entrust with responsibility for this work. Please support them and talk with them about what is happening and give them an idea of feelings which they can take back to circuit about the budget.
Every Blessing
Brian