Letters From Brian, Our previous Minister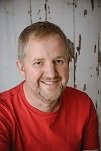 Recent copies of the letters from our previous Minister Brian. These are reproduced from the monthly Newsletter..
February 2023: The Minister Brian's Final Word


Looking back, Sidmouth has changed quite a bit over the nineteen years of being in this wonderful post, I have been very blessed and they have been the happiest years of my life. We have seen changes in our world, circuit and church. No wonder then people have changed in that time and we need to be informed about change and ask for God's leading in response.

What has changed

I am not going to rhyme off everything. I have touched on a number of changes in recent additions. But you may think 'well changes in the town can't have affected us'. When we arrived here there was only a few national chains on the High Street. Boots, Woolies, Johnsons and a news agent chain. There used to be an indoor market where the factory shop and the gym are now based. We used to have a large post office (now Tesco's) with a huge table you could sit round and write cheques or postcards. Ford's shared the space and everyone was surrounded by washers cookers and televisions. The Post Office staff stood behind the old wooden screens seen in banks. When the post office moved to its current location it had open counters and it was not long before it was robbed. Fortunately no one was hurt .

There used to be four petrol stations, one near the Radway, the current station on Woolbrooke and two on the top road one of which was by the lights to Sidbury. These were sold off for housing development. A lot of building followed. A member at Sidford, Arthur Admiral Pring told me he used to be able to walk from the chapel through farmland with cattle on both side all the way to Exeter Cross when he was a young man. Property development has changed the town. Glenside Nursing Home gave way to apartments. A large development was built across the road and was home to four new members. Some changes have been a little slower, the Knowle was a regular conversation in the Herald for years, it shed East Devon Council a while back but has still not been made the retirement complex some dreamt of seeing. A bridge from the car park to Connaught Gardens never saw the light of day. Many banks and shops on the high street have swapped retail for residents. The old Fortfield Hotel eventually became Sanditon after three fires. The Blue Ball Inn however did rise from the ashes. We became a destination for new interests and living. This moved up a gear when the Met Office arrived.

What changed for us

Sidmouth Methodist Church has gained much from those who came to live in homes for their work and retirement . They had often stayed at Sidholme Hotel and liked the look of the town and the church so the deal was done before they unloaded the van. I did say at an annual meeting once such a winning formula would not last forever. We had lived on a diet of everyone else's losses and the day would come when new buyers would not come from a church background. It was time we made our own members. We had guest services, did songs of praise events (which had not really been done in the past). I ran several Alpha courses including the second Alpha on Philippians and we made new members so it was timely. It came about the time of the property crash 2008 so making members was vital; it always is.

A Sociological Change

Back then and before, most people came to retire and made this their final move. They arrived, fitted out the house and thirty years later it would be a time capsule to the fashion of the day they arrived. Their families would come and visit and the children would love the sea and sand when the tide was right.

Then something changed. Families started saying they were not prepared to travel down here as they used to. Parents and children were busy people at the weekend as well as at work. Rightmove was now established and members often started receiving brochures or emails for smaller suitable property on the family's doorstep. Before this, favourite hymns and a service was our last contact with members. Soon we were losing them to the removal van. It was subtle but it was worrying.

The Herald had a new reporter and he contacted me after a funeral. We went for coffee and he asked about change in recent years and I mentioned the above observation. He later mentioned the conversation chimed with recent events with people he knew. I asked other clergy about this and they had seen signs of it but had not really joined up the dots. I have known people move back to Sidmouth of course but often the housing markets strength has prevented a return. It is something the Church should be aware of and give reflection. One problem seems to be that modern families are so busy and people move on the promise of seeing more of the family only to find they have their own life. Finding it's all a big mistake is brutal. Also making friends is harder when the church, WI or the walking group are not used to getting new members. They don't think to roll out the red carpet. It was most noticeable coming from a rural community how welcoming people here are because you have been used to new people and saying hello. You remember being welcomed. The Coffee and Chat has worked really well because people are included. Those who have come have often brought a friend the following week. It has worked for Breaking News, Guild and Thursday Fellowship and it can be the pattern for the church and our future. When people do ,move I contact the local minister and ask for contact for those facing a new start. Now I do forget things from time to time (yes, I know I have a memory like a sieve) but I have been shocked by how often nothing has been done by the receiving clergy and church. One person was very badly let down. We sing 'to serve the present age, my calling to fulfil - well this is part of it. It is a sociological change in our time. This Church has been very good at making friendship work when people came to us. If all parties give this time and resources we can go far. At present they are converting properties into flats along the High Street. The old Torbay Hotel; the Abbeyfield will go the same way. Soon, behind the Pulpit window and in range of our singing, flats, will appear. They will be targeted at retired people according to the builder. Sidford has made good contact with its neighbours and the new retirement complex at Lockyer Lodge. So we are getting plenty of opportunities to build the church with a new influx of people . It is a great opportunity.

Leviticus 19 v34 - You shall treat the stranger who sojourns with you as the native among you, and you shall love him as yourself, for you were strangers in the land of Egypt: I am the Lord your God.

I say 'never forget you came to a place of welcome that has rejoiced in meeting you and others. Keep rejoicing and God will bless this people and this place. I wish you well.

Thanks to all of you for your love, fellowship, humour and prayers. It has been a privilege to be your minister for so long. The security you granted our children's education will always be remembered. I am so grateful to those who served in this place and in the East Devon Section. Your loyalty and thoughtfulness blessed me and the churches we serve. Pray without ceasing for the future life in this section in the love of Christ


Love Brian
From Our Previous Minister, Brian
Thanks to all of you for your love, fellowship, humour and prayers.