Letters From Brian, Our previous Minister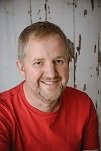 Recent copies of the letters from our previous Minister Brian. These are reproduced from the monthly Newsletter..
October 2021: From The Minister's Hymn Book


At Synod the other week (yes at Synod) we gathered in person. I was not sure I wanted to go, I will be honest and say I often wonder why it still happens, zoom was a big improvement. This synod was very good with a lot of good subjects and a reasonable amount of humour for which it is not famous.

Anyway, we met in Plymouth Central Hall and the first hymn was one of the 'old greats' Meet and right it is to sing (32 StF). When it concluded the Chair and President designate asked who knew it, very few of us raised our hands and indeed it had lacked volume but I put this down to peoples caution with Covid – 19. The Chair said that the minister of the Hall had not known it when phoned to arrange the service. The faithful in Synod gasped slightly at such a gap in his knowledge.
All the other hymns were more modern save for the one that always concludes Synod' Captain Of Israel's Host. It made me think of 'All hail the Power of Jesus Name' which we used a few months ago, sung by a choir in India, St Andrews had set the goal of bringing some of the 'old greats back' to the hearing of many. The hymns certainly have something to say and they have out lasted many of the modern material.

At home our girls head to high ground if I ever play the 'greats' without closing the doors first. But they play plenty of the contempory worship. A few weeks ago my ears pricked up when I heard one of the 'old greats' and they were singing it. 'When peace like a river attendeth my way'. The chorus may jog your memory, 'It is well with my soul'. Apparently the hymn has been revived, Modern singers, a worship band, and images of still rivers have made many think its new. But the theme and the tune are the same. We have heard many old songs released over the years in the record industry. Well, the same is true in the Church. The girls were sceptical when I said it was an old hymn. So I told them the story about the man who wrote it.

Horatio Gates Spafford was Christian lawyer, he invested in property in Chicago but in 1871, the great fire of the city reduced the real estate to ashes, destroying most of Spafford's investment.

Two years after the Great Chicago Fire the family made a trip to England. A business matter delayed Spafford from joining his wife and four daughters on the trip. Sadly their ship collided with another vessel killing 226 people, including all four of Spafford's daughters: His wife Annie, survived. When she arrived in England, she sent a telegram to Horatio that read simply "Saved alone." As Spafford sailed to England to join her, the captain called him to see where the ship had floundered. Spafford wrote the hymn during the rest of the voyage. Someone later set it too music. These are the first two verses. The song is inspired by Psalm 146




1. When peace, like a river, attendeth my way,
When sorrows like sea billows roll;
Whatever my lot,Thou hast taught me to say,
It is well, it is well with my soul.

o Refrain:
It is well with my soul,
It is well, it is well with my soul.

2. Though Satan should buffet, though trials should come,
Let this blest assurance control,
That Christ hath regarded my helpless estate,
And hath shed His own blood for my soul.
(CCL 158504)




I don't make a habit of talking about why hymns were written but sometimes the whole story gives us something to reflect on. The big question that Spafford poses is this ' Is it well with your soul? For many people calmness or wellbeing seem a long way from their experience. What happened to Spafford for most people would have defined and ruined the rest of their days. He tried to live to a different plan. As we hopefully return to singing in church in the near future I hope we take a moment to realize what we are singing and how true their sentiments feel in our lives. We have all found the Pandemic a challenging time. Most of us have felt defeated, down; forgotten or even side-lined.

How people respond to their future can be critical, and can be a witness or a missed opportunity. But we need to talk about our experiences .Big or small, if he have found struggle, pray for recovery and seek to know healing. We are called to support each other.

I can say when Synod sung their first hymn since lockdown the words fitted the moment, I hope the Minster has now learnt it by heart. He may be doing a solo in the near future!

I hope all of us can soon sing and believe 'it is well with my soul'.




Best Wishes

Brian
From Our Previous Minister, Brian
How people respond to their future can be critical ..