Letters From Brian, Our previous Minister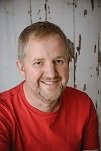 Recent copies of the letters from our previous Minister Brian. These are reproduced from the monthly Newsletter..
February 2021: From Our Minister's Packed Bags


I have not toddled off to a cottage yet for more lockdown living but I am ready should it be needed.

Lent is coming into view once more. Lenten promises, taking things up and abstaining. Let's face it, the world is better at this than the Church tends to be; Veganuary, dry January, fasting diet twice a week for some most of the year. Ramadan; remember the poor chap in Finland where there is hardly any night at the time of the Islamic Fast.

Lent marks the time when the Son of God fasted for forty days and nights in readiness for his ministry. A work which brought forgiveness, grace and makes possible eternal life. Do we have to do anything in return?

Well just a little; service to others, worship, (which can be done without the help of stained glass and a high blue ceiling); taking up your cross (e.g Lent) and forgiveness.

Let's look at the last point. Forgiveness is mandatory for a good and real Christian. Sometimes it's easy, other times its hard and there can be times when it can be very painful. But it is not an optional extra that we miss because we don't like the sound of it. In the Lord's Prayer Jesus said:




"And forgive us our trespasses,
As we forgive those who trespass against us.
And lead us not into temptation;
But deliver us from evil."




It's not some Lenten chore, it is key to getting our lives sorted out. We are not supposed to live merrily like a bull in a china shop and we are not supposed to be marched over or abused. Now of course we may all have those moments when grace fails us but there is a need to recover a situation, to apologise sometimes and even to undo an action or statement if possible. But you wont get that comfort from everyone. Perhaps you never offer it to those who have been damaged. The World and some people of faith do not 'waste' their time back peddling. And I am hear to tell you when I have tried to make amends with someone who might have been in the wrong more that me that their response has been 'and about time to, and even 'and another thing'. Well that is not a good day for fasting or feeling good about them.

"Do not judge, and you will not be judged. Do not condemn, and you will not be condemned. Forgive, and you will be forgiven." Luke 6:37. These are the terms and conditions of the Gospel.

We all live with times of hurt, or find elephants in the room that others thought we should deal with, what we say and how we live after such events doesn't only concern us or our critics; it interests our Creator. Everyone comes under that scrutiny. Everyone could out. Please take time to get this right at any time of year, not just at Lent because when you look at Christ's teaching he is not impressed by those who think they can do what they want.

Every Blessing

Brian
From Our Previous Minister, Brian
Forgiveness is mandatory for a good and real Christian.