Letters From Brian, Our previous Minister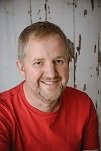 Recent copies of the letters from our previous Minister Brian. These are reproduced from the monthly Newsletter..
December 2020: From Our Minister's Hideout (again!)


Well in line with the rest of this year certainty is not on the menu. Time away, visits to or from rellies for Christmas are a matter of chance. A host of businesses may have victory snatched from the jaws of defeat at the last minute. It's all serious stuff.


Of course there is no guarantee any of the church services will actually go ahead this year (Boo!! The pantomimes are definitely off too). It is interesting to note how Government and the Nation are quite choked up by this possibility. Whether they are thinking of nine lessons and carols (which can't happen anyway as singing is banned); or they crave turkey and the TV fest is debatable. But it seems Christmas means something to everyone of all creeds. It's something we should look at more carefully in future.


This year I have not had far to look for inspiration. In the midst of everything that has happened the word 'home' has been a huge subject for many. Spending more time there, looking at the place with fresh eyes (paint and sofas flew off the shelves); working at home and learning to zoom remembering to tidy up the place first; whatever has happened Home has figured large in all our lives


For many the worry of keeping a roof over the heads of the family has proved an horrific experience as great careers or reliable work vanished.


Apart from all that, Home has had other problems, people wanted to come back home from abroad. Others wanted to go and live in another home they owned, possibly leaving areas of high infection. It often proved difficult to remember how many folk could enter your home and what status they had to hold to be there. Like myself others needed to move out of home to avoid infection or stay well to carry on working in the NHS, Care or frontline services. Some people wondered if they would ever see home again: sadly many did not.


Thinking about the above I am reminded of the manger and the less than ideal beginnings for a new life. We know the story so well and can easily find the bible references for it ('OH YES WE CAN' – 'go on then'). All accommodation booked out, no room at the inn, a decent inn keeper who knew desperation when he saw it and someone with a spare stable complete with manger and animals including giraffes and elephants. WHAT!! 'Well, the children love the modern take and if we were being literal most of the Nativity would not take place. The fact is Mark and John say nothing about the Nativity, Matthew gives a side plot to it all but there is not a manger, hay bale or stable to be found. In fact when the Magi show up in his account the old stable has been upgraded to a house. Only Luke gives us the three bits of information with which Sunday schools and infant and junior schools have based the annual celebration of Nativity. The three facts are these in Chapter 2:7b She wrapped him in cloths, and placed him in a manger because there was no room for them in the inn. We assume there was a stable because one would not have a manger or live stock indoors, there is no inn keeper, no animals, no stressed filled hunt for the elusive late room. While we are at it we think there was three wise men because there was three gifts.


But, whatever went on it could not have been a pleasant or relaxed time discovering the time had come for the birth. Imagine it, being away from home and support and to be in such a pickle when angels had brought glad tidings but not forward planning for a comfortable or dignified birth. For Mary and Joseph all manner of challenges and danger lay ahead.


If Christmas proves to be in lockdown and I hope it doesn't, please remember the less than perfect start for Mary and Joseph. Give thanks for the security and gift of your home and the memories that it holds. Remember Hope of a cure from Corona Virus is just around the corner and some of you will be first up for the Vaccine. It's been a totally unpredictable year, why should Christmas be any different.


Whatever happens enjoy it, eat well. Ring someone who is alone and be grateful for everything we have and that Christ is born


A Very Happy Christmas
To You All
Best Wishes From


Brian, Sara, Charlotte, Emily, and Flora
From Our Previous Minister, Brian
No room at the Inn! ....