Letters From Brian, Our previous Minister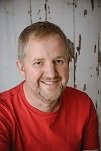 Recent copies of the letters from our previous Minister Brian. These are reproduced from the monthly Newsletter..
October 2020: From Our Minister's Dust


Dust has not settled in my office in the last seven months but as I come to begin to deal with orders of service, sermons and rites of passage I am struck by how long it's seems since all this started. I had five weeks of a sabbatical then came back and within 10 days lockdown came in and everything was on the phone or on Zoom.

In the last couple of weeks we have not only had to conform with Covid-19 protocol but have basically been asked why we wish to reopen. 'Will it just be the same old, same old'? At first I was thinking that will me suit me and most of the churches nicely. But some odd things have happened while this year has unfolded.

Those who did online services found they had more on line than they would have had in the church services. Some found that daily prayers on line had far more participants than if the event was simply within church or homes. Many are now thinking of providing both church and online content. And others are thinking of making faith more visible in the community

Perhaps we need to use this chance to provide outside contact as well as exclusive contact which will fade away if we are not careful. I want you to ponder this, it is an opportunity we may not get again.

Lockdown made a real difference for a restaurant, Orwells, in Henley on Thames who had a common problem. Complete with Michelin star they had 80 covers and business was very good until Covid. They were looking at ruin overnight. The folk at Orwells had an emergency meeting called operation Loch Ness (their heads were just out of water). Like many businesses here they decided to diversify and opened a village shop, they also took fine dining down the takeaway route. Whether it was pate or beef bourguignon or chicken curry it sold like hot cakes. People who would never have come near the place started enjoying what they provided. They even rose to the request for fish and chips. They had so many orders on the first Friday it paid for the deep fat fryer (they never had one previously).

The chefs often raced out to people who had ordered numerous times to say do you like it and the smiling faces said it all. People loved what was on offer and their expertise. They are making a bomb and enjoying themselves without the stress of the past and they are not going back to the previous business plan. They had 80 covers and when they did the first set menu take away a whopping 350 people ordered it.

There is something about this tale that speaks to me, Guild, Fellowship, Breaking News, Coffee Plus we do work here that has a wider appeal and its time we got it into the wider community. When we pray for local groups we should actually let them know we are thinking of them. Get this right and a lot could happen in the next couple of years.

Jesus said to the early disciples 'I will make you fishers of men'. I would like all of us to blow the dust off this idea and pray for ways of making it happen.

Good Health and every blessing

Brian
From Our Previous Minister, Brian
Jesus said to the early disciples 'I will make you fishers of men' ....