Ref:
Date:
Location:
Photographer:
From Our Minister's Work Station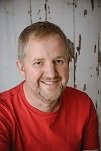 Recent copies of the minsters letters from our Minister Brian.
...more
March 2020: From the Minister's Fireside or Deckchair, or from the Sermon-box
Everyone gives repeats these days, Cinema, Radio, Television; all share again something people may be interested in or have heard about so here is the Covenant Sermon for this year. As I am currently on sabbatical you may like to discuss what this church is for and how we can enact that purpose bearing in mind what Jesus gave as the reason for people to live in faith. It should keep you busy
Every Blessing
Brian
(I return on 7th of May. God may beat me to it!!)
—————————–————-———————————————

Covenant Service 2020 Matthew 24: 36-44
I heard a speaker recently who was in demand worldwide for helping business' recognise their purpose

Rob had worked with the Australian Weather Service and you would think it was their purpose to predict the weather. Their true purpose was deemed to be 'preventing old ladies dying in the summer who didn't have air-conditioning'. They made a real difference by alerting the district nurses and communities to ensure the ladies had water; by closing blinds or curtains; closing windows and making sure any fans were in use. He and his team literally saved lives.

They worked with RNLI to identify their purpose. Now you would think that's simple. Boats on standby round the country, lifeguards on beaches- their purpose is surely 'To save lives'.

Well like 'Australian Weather' it was specific it's there to stop people dying in the sea. Young men who have had a few drinks often go swimming in the harbour or a beach (usually at night) often dont return RNLI's campaign targeted their girl friends who would demand the men came home with them. RNLI used hard hitting films on 'Lad Bible' which is a social media platform to help the young avoid trouble. It showed what has gone wrong for others. They also got the hotels to have information about tides and currents displayed often in the lift or on the inside of the front door. They even trained Bouncers at clubs near the harbours to use life saving equipment and keep friends clear of danger. All this has saved lives.

Rob then got us to think about what the purpose of the church is all about. I thought he was going to give a snappy answer as above. Instead he asked us to discuss in groups. To me it felt clear when I thought of the above 'the church is here to help people live with God'. Or it's here to 'stop them dying without him.'

1) Knowing Gods purpose for us all
"No one knows about that day or hour, not even the angels in heaven nor the Son but only the Father." (matt 24:36) at the time of speaking not even Jesus knew the timetable. being ready is one of those strong phrases to keep in mind.
When you read the gospels you see God has given clear directions for what we do. Directions for speaking to others, giving an opportunity to get involved though not everyone will say yes. The rich young ruler said no and Jesus did not chase him round the town, it was his choice. And vitally we must be ready for Gods return. So is the church past and present equipped for this?

Think of the lifeboat; someone needs rescuing, they know they need help. A Lifeboat turns up with everything you could need. But the crew instead of rescuing the victim then sing three or four songs; they spend time thinking of others and saying sorry for not having done more to get things right. Then someone stands up talks about how they need to be a better lifeboat crew and after singing again they serve tea to each other. After this they 'say see you next week' and the boat leaves – but the person still needs rescuing and they may not be here next week. Do you get my drift

2) Knowing a time to act
Therefore keep watch because you do not know on what day your Lord will come (verse 42)
Someone told Sara their two puppies and the cat had eaten raisins, the vet said get them here in 20mins or forget it, the guy broke every rule there was but got them there and all three pets survived but he felt so guilty because one minute they were fine the next they were being ill to get rid of the poision.

Now forgiveness is not that brutal( well we might think it is) but Christians think 'Oh no we can't interfere, they won't like it'. Its a time to act everyday in our world, people need what we have: they need God. But Most Christians gave up on 'the time to act' many years ago, some never even started.

Its serious stuff two men will be in the field only one will come back, two women grinding with a hand mill, one will be left behind.

The church is not here so people can live without God. It is a lifeboat.
3) Knowing you can make a difference

You must be ready for the Son of man comes at an hour you do not expect him. (verse 44)

A church member was driving though town when an air ambulance doctor flagged him down and gave him the name of a pub and ordered him to take him there. Of course being a good Methodist he knew the pub and its location and took him there. Now the doctor wasn't buying a round for the crew. He was there for a patient. It made all the difference getting the medic there quickly.

You don't have to do everything to save souls, but we need help, support, people to be there for others. a local knowledge and use of skills, Prayer. In weather prediction and RNLI recognizing the danger made all the difference. We need to flag up once more the danger of being without God. We need to see the church as a lifeboat and remember the clock is ticking. Do that and this year and every year could be very exiting.
Brian