Letters From Brian, Our previous Minister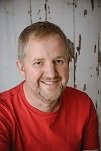 Recent copies of the letters from our previous Minister Brian. These are reproduced from the monthly Newsletter..
January 2020: From the Minister's Book of Encouragement !!!!


Someone sent me a verse for the New Year and I couldn't help bracing my thoughts for what might lie ahead. They sent me this from Romans 8.35-39

'Who shall separate us from the love of Christ? Shall trouble or hardship or persecution or famine or nakedness or danger or sword? As it is written:

"For your sake we face death all day long;
we are considered as sheep to be slaughtered."

No, in all these things we are more than conquerors through him who loved us. For I am convinced that neither death nor life, neither angels nor demons, neither the present nor the future, nor any powers, neither height nor depth, nor anything else in all creation, will be able to separate us from the love of God that is in Christ Jesus our Lord'.

I can't help but think that Paul must have been hard work if you were feeling miserable. But I also know that Paul was speaking to a particularly rough time for believers in Rome. He and others were living in the face of death and he wanted those facing persecution to take heart whatever turned up.

So what should our verse be for this year?

Well a new decade has been launched and we peer in to the same old uncertain future of every New Year. I don't know about you but I am glad to see the back of 2019. In all sorts of ways it was an endurance worldwide; nationally and to some extent personally. I think a number of people would say the same.

The social fabric around the world seemed to tear in two. Politics failed to live by any of the old conventions; not just here but a worldwide failure. Turkey, India and Spain momentarily got coverage for what seemed to be a plague on all our houses. People became tribal, social media was not for the faint hearted and suddenly people thought they could say exactly what they wanted without restriction or apology. Some thought they could do anything by the same rules.

And if politics was not drowning your dreams then articulate young people were everywhere telling us we had trashed the planet and their future (with good reason). Greta Thunberg made two transatlantic crossings by sailing boat - in winter to hold political feet to whatever green heat source could be found. She and the scientists are singing from the same hymn sheet. We have a very small window of opportunity to save the future. Some have no intention of looking at the words never mind adopting the tune.

I know many of you stopped listening to the News and I admit I came close to it for a few weeks, it just seemed people could no longer stand the circle of rage and abuse we had descended into. We were being bombarded with bad news and things over which we had no control.

Yesterday I heard something on Radio Four's World at One which put all else in some context. Darren Mann, a Surgeon who has worked in Hong Kong for 25 years said the authorities had weaponised the Health Service in the Colony against protestors. Now those protests about Chinese deportation have been going on quite a while. Most people have been surprised that China has not been more direct in dealing with the protestors. However, no one expects terror to be given by a State to its own people not; in modern cities.

Darren Mann said it began at the University a month ago when brutal treatment was metered out to the protesters. Beatings; bullets, rubber bullets fired at people's heads and burns from tear gas had presented injuries normally found on a battle field. The paramedics and trauma surgeons were ordered out having struggled to get into the area. The medics who remained (in full uniform) to save life were then arrested, cuffed and made to lie on the floor. Their case comes up next month but they were questioned for hours and have had to report regularly to the Police. They may well go to prison. Since then the ambulance service has become the 'Trojan horse' of policing as the calls now go through a Police switchboard and police hitch rides to 'trouble makers'. They often arrest them instead of allowing treatment. The police even use the vehicles to move weapons and tear gas around the colony. Complete trust has since broken down in the service so if there is an injury people call the Fire Brigade. The fire fighters are still repelling boarders and have kept their phone system closed to the authorities.

At the hospitals officials have now turned up from the State to oversee injuries and stand over the medics to see the medical files and identities of patients of interest. Underground hospitals and surgeries have now sprung up in offices, churches, and people's homes because of the situation. Those who man them are running huge risks.
Darren Mann has come to the UK to call on the Government and United Nations to apply pressure on China. Even the most heinous regimes and tyrants have managed not to engage the enemy in A and E, although Bashar Hafez al-Assad has bombed a number of hospitals around Syria in recent times despite being a trained doctor. So when you hear this the rest of our woes seem quite tame.

Having depressed you and perhaps made you angry at man's inhumanity to man I can tell you this year can be different if we pray for those forgotten disputes and pray for protection on those who put themselves at risk to help others. God does not promise us a brilliant, safe and easy time where we need do nothing for others. He will not make life here uneventful or pain free alas. But he will lead us through every situation.

In Christ he has given us Hope. So I have a verse for you

Romans 12.12 'Rejoice in hope, be patient in tribulation, be constant in prayer'.

Have a peaceful and fulfilling New Year

Brian
From Our Previous Minister, Brian
Who shall separate us from the love of Christ?