Letters From Brian, Our previous Minister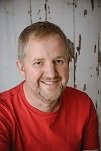 Recent copies of the letters from our previous Minister Brian. These are reproduced from the monthly Newsletter..
October 2019: From the Crease with the Minister


Cricket is not really my thing but it has been in the News many times this year. Sadly over the weekend it has been in the News because a red top newspaper thought it was time once more to put some poor family's life on the front page. Let's face it, there is nothing important going on in the world to report.

They printed a story that affected an ordinary family some thirty years ago. The family had worked hard to deal with the terrible event and it was a deeply personal matter. It was brought to light because the son they had later turned out to be a great cricketer, Ben Stokes. He also proved to very rather articulate

Mr Stokes said "To use my name as an excuse to shatter the privacy and private lives of - in particular - my parents is utterly disgusting.

"It is hard to find words that adequately describe such low and despicable behaviour, disguised as journalism.
"I cannot conceive of anything more immoral, heartless or contemptuous to the feelings and circumstances of my family."
Many would agree with him and too many have had a similar experience and their hands. The paper trotted out the normal mantra 'its public interest when it's someone in the public eye'. It has not been said quite as much since the Press were taken to task after a feeding frenzy brought the house down on the whole lot of them. They hacked phones of children who had been murdered and even deleted messages after the event in the case of Milly Dowler, thus giving the impression the missing school girl was still alive. As a result an enquiry was set in place.

The Leverson Enquiry closed in 2012 and the £5.4 million attempt to bring the Press to heel (or at least stop their excesses) was very soon dead in the water. The politicians decided to keep 'a free press' and hoped that the Press would regulate themselves. It has had limited success.

In the Stokes case we seem to have found help not from our own MP's but funnily enough from Mr Stokes' homeland Prime Minster, Jacinda Ardern. When two mosques were attacked in New Zealand back in March Adern rendered the gunman nameless and broadcasters and nation followed her lead. Two American States have done this after mass shootings. In the Stokes case here the BBC and other media groups didn't repeat the details of the paper's 'scoop'. This seems to be a great step forward and calls are being made not to buy the paper.

We all hear or spread gossip from time to time and it can go unnoticed for many but this case speaks of a changing outlook. We don't have to endure what the media swills in our direction. We don't have to know every last detail of a tragedy or the hurt for a family. I commend those in broadcasting for this new care in reporting what others have no problem sharing. We should all be ready to say 'I am not interested' when people come 'dishing the dirt'. The bible doesn't say don't read trash but two scriptures that are helpful in this subject are these.

Psalm 1:1 "Blessed is the man who walks not in the counsel of the wicked, nor stands in the way of sinners, nor sits in the seat of scoffers; but his delight is in the law of the Lord, and on his law he meditates day and night". Looking for Gods direction in these matters would help so many Christians and others.

Philippians 4:8 "Finally, brothers, whatever is true, whatever is honourable, whatever is just, whatever is pure, whatever is lovely, whatever is commendable, if there is any excellence, if there is anything worthy of praise, think about these things". A tragedy from 30 years ago is not essential reading for people thousands of miles away just because a few cricket matches were played here. It's really not cricket to behave in that way!

Brian
From Our Previous Minister, Brian
We all hear or spread gossip from time to time and it can go unnoticed. ...