Letters From Brian, Our previous Minister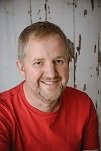 Recent copies of the letters from our previous Minister Brian. These are reproduced from the monthly Newsletter..
August-September 2018: From the Ministers Night at the Pub (I was on Orange Juice)

I went to an event a few weeks ago where an Anglican church was asking its community what they wanted the church to do for them. It was held in the village pub and there was food and drink. Members of the local Methodist church came with me to support them and there was over 40 people there of all ages.

It proved to be a very pleasant and interesting night. Quite a few people were there because they had heard the church was closing and that was heartily resisted. However those demanding it remain open were not thinking to come to services any time soon but they wanted it around. They also wanted to use it more. The church people agreed to this in principle and shared their thoughts for turfing out the pews – well!.

It was quite refreshing hearing the old 'oh no you don't' argument when I am not responsible for that church. It was even more interesting to find it was those people who didn't go who wanted the pews to stay/or be stored or moved in and out between activities but defiantly there for the services or if someone should wander in. They loved the appearance of the place with pews. All the church people wanted them out. The 'remainers' (careful lad) were mainly the young which seemed a break with tradition, they wanted it to look like a church 'and be traditional'.

We talked about other activities, lunches, film nights and even mentioned a discussion evening. They felt it must remain for future generations. I thought it was all very encouraging and as the community is very tight knit they may do better than some who have attempted the exercise in bigger locations.

Churches rarely work on the basis of need, they do what has worked in the past and even feel aggrieved when no one turns up for what's laid on. People are obviously not as hostile to churches as we think. The bell tower and the grave yard have often given people a way into church through gardening and bell ringing. They can cope with lending a hand or being involved in those tasks because they don't have to attend service and it's their way of helping. We don't have such benefits here but we do have lettings, Coffee Pluss, Breaking News and the community market and perhaps simple contact will find a way of welcome to our other activities. Many are not averse to church they just need the point of contact to find more excuse to come near the place.

Jesus met people where he found them and it's a talent we should take to heart and exploit. The pub is a melting pot in many communities, yet even they have felt the draft of change in a more solitary society. Perhaps we need to ask our community more about their needs and their fears. How we can help and use our resources could bring some interesting connections. And don't worry about not pleasing everyone because some bright person here made sure we have pews and chairs in the church and there was no row about the matter – We were blessed.

I hope that forward thinking community also finds blessing.


Have a great summer .
Brian
From Our Previous Minister, Brian
Jesus met people where he found them