Letters From Brian, Our previous Minister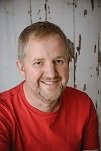 Recent copies of the letters from our previous Minister Brian. These are reproduced from the monthly Newsletter..
November 2017: From The Minister's Reading Pile


I don't always get to read as many articles as I would like but people do send me various articles that caught their eye. One came recently from the Church Times which I do read from occasionally. The article concerns something not uncommon at Universities and colleges these days. The fact it was happening at Oxford seemed to command more attention. It said this

"UNDERGRADUATES at an Oxford college banned the Christian Union (CU) from taking part in this year's freshers' fair because of fears that the society's presence could "alienate" and harm the new intake.
The vice-president of Balliol College's Junior Common Room (JCR), the undergraduate body of the college, Freddy Potts, wrote to the Christian Union to tell it that the JCR welfare sub-committee had decided that it could not have a stall at the college's freshers' fair, which took place last week.
"We are concerned that there is potential for harm to freshers who are already struggling to feel welcome in Oxford," Mr Potts said. "Historically, Christianity's influence on many marginalised communities has been damaging in its methods of conversion and rules of practice, and is still used in many places as an excuse for homo­phobia and certain forms of neo-colonialism."
The presence of the CU could "alienate" incoming students, and these "micro-aggressions" would "inevitably lead to further harm of the already most vulnerable and marginalised groups", he said.
"Many students, especially students of colour and of other faiths, may already feel alienated and vulnerable in Oxford, a university with a reputation for racism and lack of diversity, and a city with barely any appropriate places of worship for non-Christians."
Initially, the JCR wanted to ensure that the freshers' fair was a "secular space", as it could not guarantee room for every faith tradition." (extract from The Church Times)
Mr Potts' 'certain forms of neo-colonialism' sounds very rich coming from an Oxford College student. Sadly the articles flag up the belief by our opponents that God is bad for you. They state we are lurking to brainwash the young and pounce on the vulnerable. It is a worrying development as university has been a time of discovery for many students These discoveries have created debate and produced a number of great theologians and thinkers down the years. Alas we are leaving such open and inclusive times.
I tried to find out what the freshers week had consisted of in the timetable — there were a lot of drinks events (no possible harm there), tutors meetings and there was a casino night (double your debt.). A number of things were mandatory including health, fire safety and an LGBT workshop for an hour. I did try to find out what other groups were welcome to have stalls but it proved impossible. Extreme Sports, Politics, and lobby groups have often been present along with gun clubs and each has its problems on campus over the years.
The Balliol freshers event caused quite a stir and it was not long before students tabled a vote reprimanding the JCR Committee. The motion said the ban was a "violation of free speech, a violation of religious freedom, and sets dangerous precedents regarding the relationship between specific faiths and religious freedom".
Dr Joanna Williams, a university lecturer and author of Academic Freedom in an Age of Conformity, said the decision to ban the Christian Union was "completely bizarre".
"It is intolerance being exercised in the name of inclusion," she said. "They are saying: 'Your religious society is not welcome here'. Essentially they are saying that the Christian Union is not allowed to recruit new members."
In the end, , the JCR's solution was to have a single multi-faith stall at the freshers' fair, representing different religious societies from the college, although the Balliol Christian Union declined to take part.
Jesus warned of persecution and people seeking to isolate Christians. It is something real today even in the seats of learning and we should be vigilant. It's one of the reasons to ensure we lose a fear of speaking about faith. If we are unwilling to speak of God then the church will fade away or be excluded. A very vocal group is trying to remove Christianity from the 'public square'. This is a timely example.
Luke 6.22: "Blessed are you when people hate you and when they exclude you and revile you and spurn your name as evil, on account of the Son of Man!"
I pray Balliol Christian Union would be encouraged and filled with grace in their witness. We should remember all who have gone away to study, it can be a wonderful time but it can also be a time when you attacked for your opinions and belief. That is a point of concern whatever your viewpoint.
Best wishes Brian
From Our Previous Minister, Brian
Jesus warned of persecution and people seeking to isolate Christians.