Ref:
Date:
Location:
Photographer:
From Our Minister's Work Station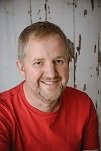 Recent copies of the minsters letters from our Minister Brian.
...more
01/11/15 From The Deacon's Workstation
Stir Up Sunday
Advent will soon be upon us, and once again we will embark on a time of waiting. We will be waiting for the time when we remember the birth of God's son, an event that changed the world.
During advent many traditions are followed. Children open advent calendars, in the hope that maybe there is a chocolate behind the window. In our churches we might have special services, or advent liturgies, that follow the Christmas story, introducing the different characters each week. In some homes certain weeks are ear-marked for particular cooking events, for example stir up Sunday.
Traditionally, families gather together in the kitchen of their homes to bake and enjoy Christmas pudding on a Stir up Sunday. Parents teach their children how to mix ingredients for the pudding. Everyone will get a turn to mix, and an opportunity to utter a wish.
In some households, elders put coins in the pudding mix and allow children to find them. It is believed that finding a coin brings wealth, health and happiness for the coming year.
In our world today there are many places that are torn apart by war. There are brothers raising arms against brother, and governments oppressing or ignoring the needs and plight of their people.
Perhaps, therefore, during this Advent period, we might bake in our heart a cake for peace. To help us do that I offer a simple recipe, and wish you all good baking, a Happy Christmas and peace-filled New Year.
Recipe for a cake of peace.
A bucket full of tolerance
A great deal of understanding
A fair sum of teamwork and collaboration
And
An enormous quantity of practice.
Stir it all together with a fervent prayer, and behold, a peace cake.
(Sermon central)
Deacon Becky Lovatt