Ref:
Date:
Location:
Photographer:
From Our Minister's Work Station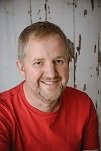 Recent copies of the minsters letters from our Minister Brian.
...more
01/02/15 From the Minister's Enthusiasm
Do you have enthusiasm? You are perfectly entitled to consider how enthusiastic I am in ministry but let's stay with you. How often do you think 'I like the sound of that' when something different is the offing? Are you always pleased to see people? Do you try and offer to help those in need? Do you encourage someone who is having a hard time. If you've said no to all of the above. Then I am on the right track.
We all know that some people are 'glass half full' characters while others are the opposite. If applied to churches they should definitely be the former. After all forgiveness, eternal life and love are our strong points we trade in, what's not to like. Well in some places it seems quite a lot. Problems, worries apathy and boredom fill the air and darken any attempts to feel positive. Some churches struggle to run the same activities without asking why they do these things. Could there energies be better used
Church has some real issues to face on occasions, Christians can't always be singing 'Oh what a beautiful morning'. Poverty, secularism, and apathy are major issues we face. But we all need challenging as to our feast or famine in the area of joy. We are not alone in what we do and God actually wants to help with some direction of travel, He has ideas. And if God is asking us to do something different (do a new thing and abandon another existing work) how would we feel.
In Colossians 3:23 Paul writes "Whatever you do, do your work heartily, as for the Lord rather than for men." Do we do things with enthusiasm. Are we just doing things for others and feeling jaded?
Myself and some of the stewards met with someone a few days ago who asked why the church was so busy at Sidmouth and what we were trying to achieve. We were also asked was it working. It was an interesting discussion that should have consideration by all the membership. The person wanted to know a couple of thing, She asked 'presumably many of the activities started as a way of having more fellowship and welcoming new people who then came to church'. None of us actually knew the answer to that but guessed she was right. We didn't know because we weren't there when the activities began. She then asked in so many words "Is that second function (new people in church) still happening or is too much of a leap from badminton to the Sunday Service". Guess what we had to say. "If it is too much then we have got to provide stepping stones, things like Breaking News to get people talking about belief. The stepping stones may actually be the church worship activity in the future rather than the Sunday service (for most people)".
Now if you have enthusiasm to know the identity of this rebel she is Jo Simpson, the District Evangelism Enabler. She was not advocating wide scale closure of everything we do but was suggesting that these activities can be the first stepping stones for people. It's no good though if we do not build relationships that enable invitation not to the Sunday Service, but to something simpler. Those simpler places can provide a conversation that touches on faith. In the years to come these may be the place many will view as Church. The point being Church will still be here but it may not look like the work we know now.
So can you give us some time to help make the next chapter of church history. We need people to drop into some of our activities and befriend those who never come near the services. We need invitations not to the hymns and sermon but to something lighter and opportunity to touch belief and think a while.
We need some enthusiasm to give the Lord what he will shape and lead .
Best wishes
Brian