Ref:
Date:
Location:
Photographer:
From Our Minister's Work Station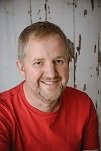 Recent copies of the minsters letters from our Minister Brian.
...more
30/09/12 We can be complacent in so many things!
I listened to a very sad programme a few weeks ago on the radio about an incident in the news which I remember well from childhood. In the programme I heard new details of the incident, the response to it and also the attempts to erase it from the memory by a small nation. You may not remember the event, it was back in 1973 and it happened on the Isle of Man.
Summerland was large leisure complex opened on 25 May 1971 in Douglas. A climate-controlled building, it offered a great place for tourists whatever the weather and over five floors it had everything for the family. It had wonderful views thanks to a frontage and roof made out of an acrylic glass called Oroglas. There was great pride in this venture and it was very popular. But then in August 1973 at the height of the season a simple fire outside in a disused kiosk. Then unbelievable incompetence on the part of the staff created a disaster. 50 people were killed and 84 were left with serious injuries. The Oroglas caught fire and once ablaze it raced through the complex dripping molten plastic and creating belching fumes.
The brigade wasn't called by anyone on site, the alarms were not broken for over 15 minutes and a number of fire doors were chained to stop people from being let inside without paying. As if that wasn't bad enough the design of this building meant that children were in one zone enjoying their disco etc while parents were in another. When the chaos started instead of leaving families went looking for each other. It's hard to imagine the terror of that summers evening.
I gather the investigation that followed was 'cosy' with no one being blamed. It took the Island over twenty years to get round to putting up a small memorial. However, the names of the dead are not inscribed upon it.
Summerland is one of many tragedies where complacency brought about disaster. It is also among a number of such events where people have quickly glossed over what happened and moved on. As I write this, papers have just revealed a cover -up for the Hillsborough disaster back in 1989. Sadly, hardly a month goes by without reports that the Church has been found wanting in matters of child sexual abuse. In all denominations including our own there has been complacency and even cover up.
We can be complacent in so many things, we all fail in some area or another. We often think it's unimportant to carry out instructions or do everything expected of us. We don't see the worth of some of the requests made upon us. Scripture has a number of passages on the subject of readiness, Matthew 25:1-13 is the parable of the virgins and the lack of preparation by some for an event. Some of the ladies are ready but the others lose out. Jesus preaches repeatedly on being ready, not being caught out. He preaches 'don't be complacent'. Whether, it's theology, evangelism or peoples safety we all have those moments of having our eye of the ball. In the first two we often don't worry if things are a bit slack because we think we have time. In the latter we tell ourselves it will never happen though we can face scrutiny in all three of them.
Each day the following verse should jolt us out of our complacency. "So you also must be ready, because the Son of Man will come at an hour when you do not expect him" (Matthew 24:44). Keep that in mind and we will be ready for anything. It will make all the difference to others whatever we are doing.
Brian