Welcome To Sidmouth Methodist Church









A VERY warm welcome to the Sidmouth Methodist Church Website.



------------------------------------------------------
IT IS WITH MUCH REGRET THAT, DUE TO RECOMMENDATIONS FROM
THE METHODIST CHURCH CIRCUIT OFFICE
AND DURING THIS TIME OF THREAT FROM THE COVID-19 'CORONA' VIRUS,
THE CHURCH PREMISES ARE CLOSED
PLEASE SEE THE NEWSLETTER FOR UP TO DATE INFORMATION ON
EVENTS TAKING PLACE, IN FUTURE
------------------------------------------------------
All events advertised via the menu on the left, are cancelled for the foreseeable future
During this time a series of weekly worshop at home services is provided
Click Here to access the Weekly Service Sheets
There are currenlty no Sunday servives per month taking place at both Sidmouth Methodoist Church and at Sidford.

Our Ministerial team is
Rev Brian Hadfield: (Phone:01395 513384) and Deacon Becky Lovatt (Phone: 01297 21818).
Sunday we have two services:

10:30 a.m.(Sidmouth), 11.00 am Sidford; and
6:30 p.m. (None at presenty)


We offer facilities for the young people during our our morning service, although we regret that we no longer run a formal Junior Church. We hope to remedy this in the future. However ... although there is no formal Junior Church, young people are welcomed to our services and holiday clubs may run where appropriate.
Sidmouth Church is accessible via a lift or stairs in the front foyerand a ramp at the South entrance. Whilst the hall at the back is accessible via a ramp.


Ref:
Date:
Location:
Photographer:
"The calling of the Exeter Coast and Country Methodist Circuit is to respond to God's love in Jesus by sharing our lives through Christian discipleship in worship, mission and service."
Our name reflects our geography: our churches are distributed across the city of Exeter, towns along the coast of East Devon, and market towns and villages around Exeter. We officially came into existence on 1st September 2011, formed from the Exeter Circuit, the Exmouth & Budleigh Salterton Circuit and nine churches from the Sidmouth Circuit. In total there are 27 churches, plus a VentureFX project based in Exeter city centre and a new ecumenical church just forming in the new town of Cranbrook, east of Exeter.
ECCC is one of the Circuits within the Plymouth & Exeter District of the Methodist Church in Britain.
http://exeterccmethodist.org.uk/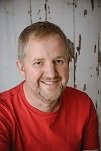 Recent copies of the minsters letters from our Minister Brian.
...more
Weekly Service Sheets for use whilst the Church is closed due to the Covid-19 Corona Virus
...more
Sidmouth Methodist Church has morning and evening services every Sunday at 10.30 a.m. and at 6.30 p.m.
...more
Room Hire
Would you like to use Our Rooms?

Despite a busy schedule in our premises, we are keen to make the facilities available to individuals and group users.



Our Main hall is suitable for large events upto 100 people.

The church sanctuary can accomodate up to 260 people.

Our lower hall is suitable for meetings of up to 35 visitors.

There are plans to make the Upper Room, to the Main Hall, able to take 25 people.

For the booking officer's number please ring the Lettings Secretary on 01395 515985 or church office on 01395 577037
Sidmouth Methodist Church can be found in the centre of Sidmouth, not far from the sea front, at the junction between the High Street and Church Lane, Close to Blackmore Gardens.The postcode is
EX10 8LE
Map and Direction on how to find the church...
Our Sunday Services are the foundation of the spiritual life of the church; we meet for worship, for prayer, for the proclamation of the gospel. for fellowship and for the the celebration of the holy sacraments and Christian Festivals. However there are also less formal events happening at our church on a regular basis.
...more
"Here are some of my favourite web sites that you may also be interested in. If you would like to exchange links, please do not hesitate to contact me."
...more
Do join us each Tuesday from October to March in the Sidmouth Methodist Church Hall, which is open from 7 p.m.
...more
Sidmouth Methodist Church Thursday Fellowship meet every Thursday (except during the summer) at 2.30 p.m.
.... more